ESBA – ESBA coordinates campaigns to represent the interests of small business entrepreneurs and self-employed at EU level, as well as representing SMEs in an increasing number of official consultations and maintaining regular contact with the EU media to profile their ideas and positions on key issues.

National Council for Adult Vocational Training – www.cnfpa.ro . This the national authority that awards official recognition of the vocational training courses.  Based on thorough evaluation, our training packages were granted authorization by Decision 229/2009.

ECL – European Consortium for Certification of Attainment in Modern Languages – www.ecl.org.ro
ECL provides a modern European approach to language competence certification (English, German, Spanish, French) by unifying the existing certification systems under the European Framework. It highlights multilingualism as the new choice for better education, employment, intercultural contacts towards broader perspectives.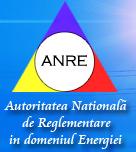 ANRE – (Romanian Energy Regulatory Authority)  – we are authorized by ANRE to offer training for electricians who wish to apply for (re) authorization exam by Decision no. 9964/04.03.2010.
Pagina partenera:
Descriere: Ghidul Practic "Instalatii electrice interioare"..Solutii la problemele electrice .. Informatii utile .. Scheme electrice .. Suport tehnic de calitate .. Grup de discutii..