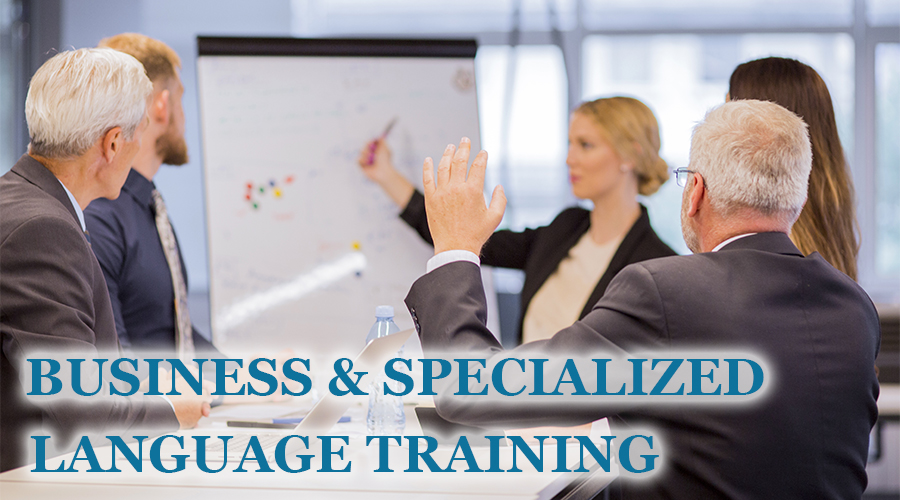 BUSINESS & SPECIALIZED LANGUAGE TRAINING
Absorb 1800 essential everyday and business words.
All the subtleties of grammar: discover, consolidate
or revise different grammar points and test your new
knowledge.
Meeting, negotiations, presentations, letter-writing:
Use real-life situations to make your responses second
nature in everyday professional circumstances.
Specialized modules for beginners.